Looking for a simple way to accumulate gold? Presenting GoldRush. Now buy high purity gold by investing as little as ₹100/- and build it securely over a period of time. You can withdraw it by taking physical delivery of the gold at any point of time.
How it works

Open an account

Buy Gold

Withdraw Gold
Coins & Bars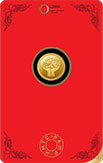 1 Gm Coin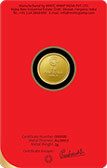 2 Gm Coin

1 Gm Coin

2 Gm Coin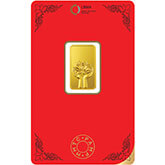 5 Gm Ingot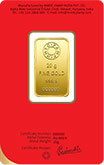 20 Gm Ingot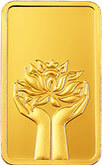 10 Gm Ingot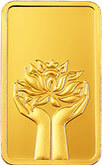 100 Gm Ingot
Why Goldrush Gold?

GoldRush is a simple and cost-effective way to own physical gold in quantities to suit all budgets, held securely and insured at MMTC-PAMP's state-of-art Gold & Silver Refinery at Rozka-Meo, Mewat, Haryana. Your gold is stored in MMTC-PAMP's Vault, protected by strong contingent of armed guards and Haryana Police. This gives you the assurance that your gold is protected and fully covered against all risks.

Gold of 999.9 purity can be bought or withdrawn online 24 hours a day, 7 days a week, and 365 days a year, subject to a minimum value of Rs 100, you can accumulate gold in fractions. Ownership and legal title is entirely yours. Responsibility for secure, insured custody is with StockHolding and MMTC-PAMP jointly.

Whether you already have a gold holding or are just starting out, GoldRush is the simple and convenient way to buy and accumulate gold.

The gold purchased for the customers would be set-aside in an allocated enclosure within MMTC-PAMP's vault with full insurance cover and security.

Our fee structure is transparent. Making charges and delivery charges are clearly detailed prior to transacting. Our site is user friendly and simple to use, and our trained customer service team will be ready to help if you need any assistance.

MMTC Pamp India Pvt Ltd

MMTC-Pamp India Pvt Ltd (MPIPL) – a joint venture between PAMP SA Switzerland and MMTC Ltd, a Government of India Undertaking – operates the world's most advanced precious metals processing facility, under the direct technical supervision of PAMP. As India's first and only LBMA Good Delivery refinery accredited for Gold and Silver, MPIPL is setting new global standards for product excellence, customer service, environmental management and safety.
Quality guaranteed

GoldRush offer the highest assurance of quality for the products manufactured and supplied by MMTC Pamp India Pvt Ltd, the only Internationally Accredited Refinery in India.

The practical choice

GoldRush offers the most flexible and economic way of accumulating gold and withdrawing it in the form of 999.9 purity in denominations ranging from 1 gm - 100 gms bearing MPIPL logo. Each packing has a unique serial number, features that provide assurance for generations to come.
Minimum and maximum amount
The minimum amount at the time of application is ₹100/- and thereafter there is no limit on the amount you can invest.